Deerfield's Progressive Impulse
That "band of industrious and brainy women"
The Women of Deerfield
Deerfield's Arts and Crafts movement was energized and made possible by a group of progressive-minded women who possessed strong educational backgrounds and a "Do It Now" attitude. Among these women were professional artists Madelaine Yale Wynne, Margaret Whiting, Ellen Miller, and Annie Putnam and nationally-acclaimed Pictorialist photographers Mary and Frances Allen. The efforts of these and other Deerfield women at restoring and documenting Deerfield's old houses, celebrating and publicizing its history through imagery, published articles, books and public events, and by embracing the Arts and Crafts, transformed this sleepy town into a nationally-recognized center of colonial heritage and made Deerfield a Mecca for Arts and Crafts enthusiasts during the first 40 years of the 20th century.
In Their Words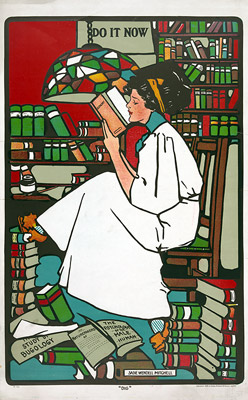 © Collection of the Library of Congress
"Dig"
"Dig" by Sadie Wendell Mitchell, 1909.